General
Who is behind the Challenge?
The CleanTech Challenge is a student competition jointly hosted by London Business School and University College London, where students from top business and engineering schools compete in cross-functional teams. The objective of the Challenge is to identify and reward innovative clean technology ideas that have been taken from a concept phase to a stage in which they would ideally attract Series A funding or otherwise be self-sustainable.
Who can participate in the Challenge?
The Challenge for university students only, and is targeted at those currently undertaking a postgraduate degree (Masters or Doctoral) in a business, science or engineering discipline at a recognised Higher Education Institution anywhere in the world. "Current" means students who were enrolled in a degree programme as of the start of the competition, on 1 January 2017.
We do accept ideas that have been developed in collaboration with individuals who are not students (or no longer students). However, each team of 2-5 people that competes in the Challenge must entirely be comprised of students. We allow — and encourage — participants to seek external input into the development of their ideas, as the aim of the competition is to help students further develop and refine their ideas.
How is the Challenge different from other business case competitions?
Most business plan competitions focus on the output – often an elaborate document that does not focus on the core risks and challenges faced by a new venture. This competition is different.
To begin with, students have to base their ventures on real technology opportunities and market needs. In addition, students are required to put together 'teams' that are explicitly short-term – whose sole objective is to take the opportunity through to the next stage of investment by a process that we call 'de-risking'. Third, students work with mentors to refine their ideas. In short – the CTC aims to create sustainable ventures.
What qualifies as "CleanTech"?
We seek ideas that have the "potential to make a significant environmental impact." If your idea falls in this definition, it can be considered "clean tech." CleanTech includes (but is not limited to) the energy, waste treatment and agriculture sectors.
What awards and benefits will the winners receive?
The winner(s) of the CleanTech Challenge will receive a total cash award of £10,000 (this prize may be split among teams upon the recommendation of the Judges and at the discretion of the CTC Organizing Committee, for instance in the case of a tie). The winners and all finalists attending the Boot Camp will get:
Feedback on their ideas from world class clean technology venture capitalists

Introduction to a network of clean technology entrepreneurs, investors and potential partners

Mentoring by experienced professionals

Access to exclusive seminars
Am I eligible for this challenge?
Any student registered on any degree programme during the academic year 2016/2017. We anticipate but do not require that students will be post-graduate (Masters or Doctoral).
How do I submit my idea?
You can complete your submission form by clicking on the relevant link from the 'Apply' page on this website. Once you have submitted your idea you will receive an email notification to confirm we have received it.
Can I change my submission form after it is already submitted?
Once solutions are submitted, you will not be allowed to substantially change or edit them, though you are encouraged to continue to modify and develop them.
Can I submit more than one idea?
Yes, in fact this is encouraged! Please try to submit as many ideas as you want. However, individuals are only allowed to represent 1 team / idea for the Boot Camp finals.
What are the judging criteria for the ideas?
Submitted ideas will be judged according to the following criteria:
Clarity of expression

Significance of environmental impact

Feasibility

Novelty
In addition, in Phase 2 and 3, judges will consider the strength and composition of the team.
I don't have an idea, but I would like to participate. How can I join the competition?
We strongly encourage you to try to create your own ideas, even if they are rough sketch, and submit for Phase 1. Do some research and see what is being said about CleanTech – maybe you will find some inspiration.
If you still don't have even a sketch of an idea by Phase 1, you can technically join in Phase 2 if you get recruited by someone who has made it through Phase 1. It's more fun to try your hand at Phase 1, though, so we recommend you do so.
You should also sign up now to the Challenge mailing list, so that we can send you updates on the competition and new discussions on the bulletin board.
Does information about already secured funding for an idea in stage 1 have to be included in the 200-word idea submission?
No, the 200 words are reserved for description of the idea. Please submit information about an already secured funding of your idea in stage 1 to info@cleantechnologychallenge.com referring to your idea entry and stating your name, so we can identify it.
Other Questions
For any other question, feedback or clarifications please write to us at info@cleantechnologychallenge.com
Funding Available
$13,000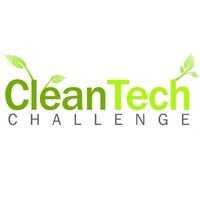 A global entrepreneurship competition for graduate students with clean-technology business ideas organised by the London Business School and University College London